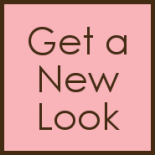 every time i've changed my blog template, i have used a
simply fabulous blogger template
by lena toews. i have looked other places on the internet, but hers are the ones i always gravitate toward. there are so many fabulous choices; i usually have a hard time picking one.
if you are looking for a fun, new template for your blog, i highly recommend you head over
here
and take a look. many of her choices are free for the taking. but you might want to think of another way to give this holiday season. she also provides tutorials to make sure that you don't get stuck as you try to switch over your template.
after many struggles with infertility, lena has decided to use her artistic gifts to help her family raise money toward adoption. to that end, she has made many
premade templates
available for a $5 donation. this money goes toward her family's mission to add a third child to their family.
head over
here
and take a look at what you find. you'll be glad you did!